The best Hip & Joint Supplement for Dogs, YuMove Advance 360.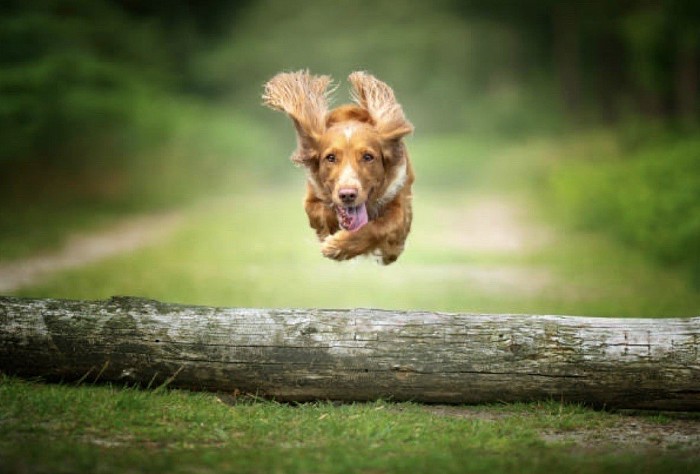 Keep your dog active and pain-free longer with YuMove Advance 360 Hip & Joint Supplement. 
The combination of ActivEase® Green Lipped Mussel extract and a new highly bioavailable purified fish oil deliver a powerful dose of Omega-3 EFAs to loosen stiff joints.
The supplement was developed specifically for dogs with advance hip & joint issues.
YuMOVE's exclusive Triple-Action Formula.

1. Aids the body's own anti-inflammatory process

•Green Lipped Mussel extract, sourced from the crystal-clear waters of New Zealand, provides a highly-concentrated source of unique Omega 3 fatty acids. 
•Combined with purified fish oil, YuMOVE ADVANCE 360 provides effective levels of Omega 3 fatty acids EPA and DHA for our fastest-acting results. 
•Working together, these increased levels aid the natural anti-inflammatory action to support stiff joints.
2. Supports joint structure

•Glucosamine provides the major building blocks of cartilage *the tough connective tissue that protects the joint. 
•Fast-acting N-AcetylD-glucosamine and Green Lipped Mussels maintains healthy joint structure. 
•Manganese supports collagen formation in the cartilage, ligaments and tendons.
3. Maintains joint mobility

•Hyaluronic Acid is a major part of the synovial fluid which helps lubricate and cushion the joint within 2 hours. 
•Antioxidant Vitamin C and increased levels of Vitamin E optimize the metabolism of Omega 3, to provide protection and neutralize free radicals to minimize inflammation and maximize mobility.
Rx: YuMOVE ADVANCE 360 Requires Veterinary Authorization.




.
Immune Health Support for dogs of all life stages.
Price: 30 Powder Packets- $25
Imuquin Immune Health Support is a supplement formulated with beta-glucan, marine lipids, and a mix of vitamins and minerals to help support the immune health of dogs six months of age and older.
Source of omega-3 fatty acids, including EPA and DHA
Helps support normal cellular activity
Flavored powder conveniently administered by adding directly to food.
INGREDIENTS:
Cholecalclferol (source of vitamin Dal, copper
amino acid chelate, cyanocobalamin (source of
vitamin B;z), dextrose monohydrate, dicalcium
phosphate, di-alpha tocopheryl acetate, dried
glucose syrup, fish oil (mixed natural tocopherols,
ascorbyl palmitate), iron amino acid chelate,
manganese sulfate, microcrystalline cellulose,
natural flavor, niacinamide, pyridoxine
hydrochloride, riboflavin, silicon dioxide, sodium
ascorbate, sodium caseinate, thiamine mononitrate,
vitamin A palmitate, yeast extract, and zinc oxide.