The best Hip & Joint Supplement for Dogs, YuMove Advance 360.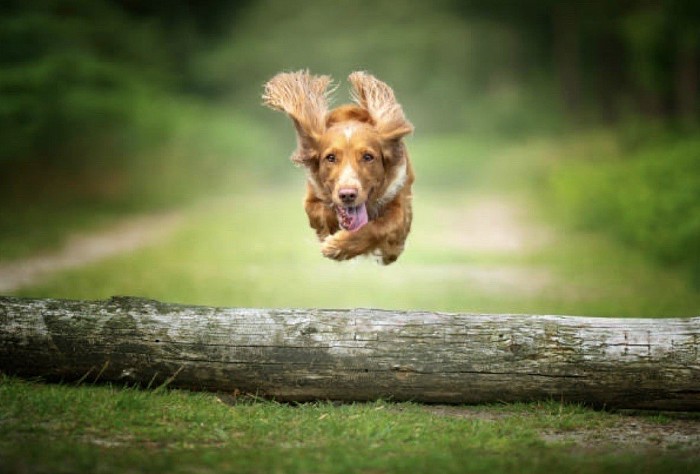 Keep your dog active and pain-free longer with YuMove Advance 360 Hip & Joint Supplement. 
The combination of ActivEase® Green Lipped Mussel extract and a new highly bioavailable purified fish oil deliver a powerful dose of Omega-3 EFAs to loosen stiff joints.
The supplement was developed specifically for dogs with advance hip & joint issues.
YuMOVE's exclusive Triple-Action Formula.

1. Aids the body's own anti-inflammatory process

•Green Lipped Mussel extract, sourced from the crystal-clear waters of New Zealand, provides a highly-concentrated source of unique Omega 3 fatty acids. 
•Combined with purified fish oil, YuMOVE ADVANCE 360 provides effective levels of Omega 3 fatty acids EPA and DHA for our fastest-acting results. 
•Working together, these increased levels aid the natural anti-inflammatory action to support stiff joints.
2. Supports joint structure

•Glucosamine provides the major building blocks of cartilage *the tough connective tissue that protects the joint. 
•Fast-acting N-AcetylD-glucosamine and Green Lipped Mussels maintains healthy joint structure. 
•Manganese supports collagen formation in the cartilage, ligaments and tendons.
3. Maintains joint mobility

•Hyaluronic Acid is a major part of the synovial fluid which helps lubricate and cushion the joint within 2 hours. 
•Antioxidant Vitamin C and increased levels of Vitamin E optimize the metabolism of Omega 3, to provide protection and neutralize free radicals to minimize inflammation and maximize mobility.