Osteoarthritis management in Dogs
Osteoarthritis (OA) in Dogs
Canine osteoarthritis (OA) is a progressive disease for which there is no cure, affects more than 40% of dogs by an early age like at 4 years old.
It's the major cause of chronic pain in dogs and one of the most frequent reasons for euthanasia.
Early diagnosis and treatment is essential to disrupting the ripple effect of inflammation and pain.
There are many things we can do to help keep them as comfortable as possible and ensure they maintain good quality of life.
Signs of OA are often times non-specific and include:
Not playing with toys
Not stretching
Not wanting to be groomed
Not wagging their tail

Excessive panting
Restlessness
Limping/lame
Shifting weight
Gait changes
Hunched position
Slowing down, either on walks or generally


Reluctance to jump (e.g.. into the car or onto the sofa)

Showing new or an increasing frequency of distance-increasing or aggressive behaviors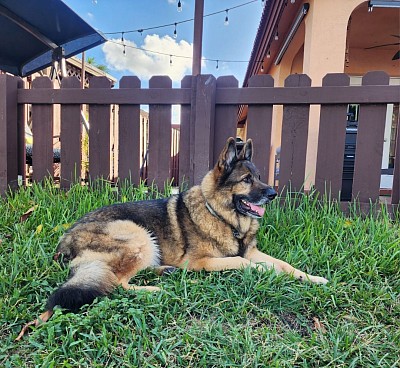 Treat canine osteoarthritis at home with Galliprant® (grapiprant tablets)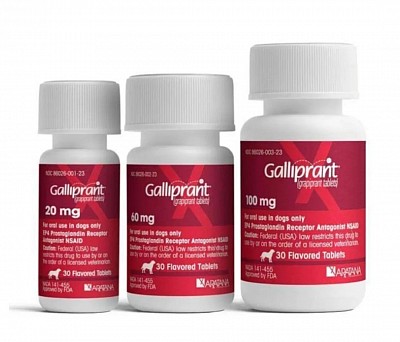 Galliprant a first-line choice for Canine Osteoarthritis

Galliprant® (Grapiprant) Flavored Tablets is First-of-its-kind non-steroidal anti-anti-inflammatory drug (NSAID) with targeted action to treat canine osteoarthritis pain and inflammation.

Help keep your dog moving.
Can be prescribed from the earliest diagnosed stages for dogs. Canine osteoarthritis

Convenient, once daily dosing with a flavored chewable tablet. 

Provides effective relief from osteoarthritis pain and inflammation for your dog

If Galliprant is used long term, appropriate monitoring is recommended. 



The best Hip & Joint Supplement for Dogs, YuMove Advance 360.
Omega-3 fatty acids have been shown to decrease inflammation present within arthritic joints.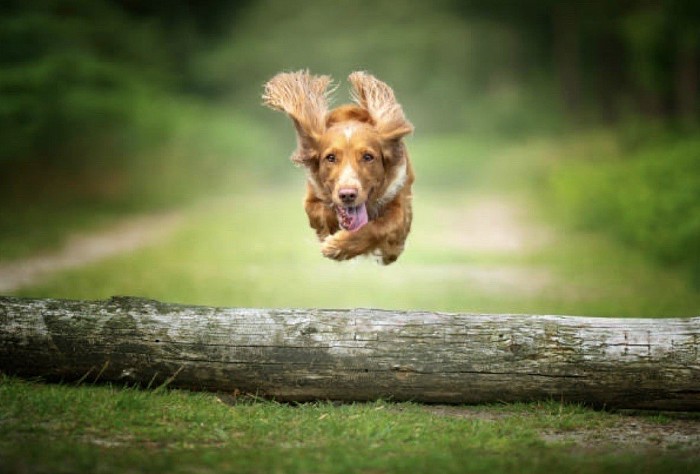 Keep your dog active and pain-free longer with YuMove Advance 360 Hip & Joint Supplement. 
The combination of ActivEase® Green Lipped Mussel extract and a new highly bioavailable purified fish oil deliver a powerful dose of Omega-3 EFAs to loosen stiff joints.
The supplement was developed specifically for dogs with advance hip & joint issues.
YuMOVE's exclusive Triple-Action Formula.

1. Aids the body's own anti-inflammatory process

•Green Lipped Mussel extract, sourced from the crystal-clear waters of New Zealand, provides a highly-concentrated source of unique Omega 3 fatty acids. 
•Combined with purified fish oil, YuMOVE ADVANCE 360 provides effective levels of Omega 3 fatty acids EPA and DHA for our fastest-acting results. 
•Working together, these increased levels aid the natural anti-inflammatory action to support stiff joints.
2. Supports joint structure

•Glucosamine provides the major building blocks of cartilage *the tough connective tissue that protects the joint. 
•Fast-acting N-AcetylD-glucosamine and Green Lipped Mussels maintains healthy joint structure. 
•Manganese supports collagen formation in the cartilage, ligaments and tendons.
3. Maintains joint mobility

•Hyaluronic Acid is a major part of the synovial fluid which helps lubricate and cushion the joint within 2 hours. 
•Antioxidant Vitamin C and increased levels of Vitamin E optimize the metabolism of Omega 3, to provide protection and neutralize free radicals to minimize inflammation and maximize mobility.
Rx: YuMOVE ADVANCE 360 Requires Veterinary Authorization.




.